Welcome to our second Author Branding Spotlight. These posts highlight authors who are doing something right. These are authors we've discovered and enjoy, not always the obvious ones on Google's or Amazon's list of "most successful". In fact, today's author hasn't even published his first book — yet. Did you know you could begin your branding and developing your "author platform" before you'd even published anything? Yes — and you should! Of course, this is just one way to do things. We hope you are inspired to come up with your own approach as we spotlight your fellow travelers on the writing road. And without further ado…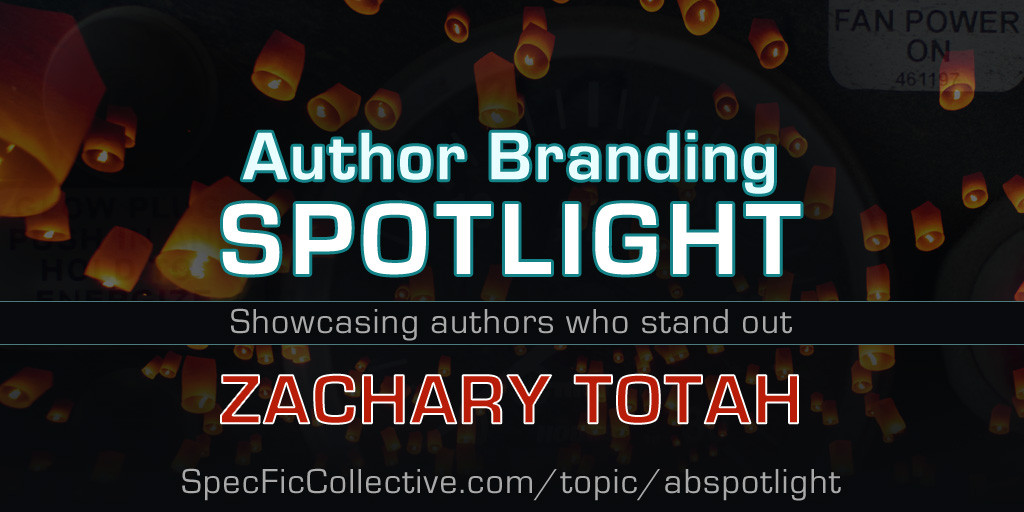 In our previous posts, we've talked about how being yourself can be a powerful part of your brand as an author. Remember, people want relationships with other people. That's what social media is all about. And when it comes to reading fiction, they want a positive emotional experience. See the connection? When they enjoy you and interacting with you online, it is their first hint that they might enjoy your writing.
Sure. Sounds nice in theory, but what does that look like?
Let your fandom flag fly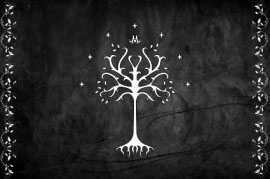 I met Zachary Totah at a conference for writers of speculative fiction. Nice guy. But it wasn't until I started reading his blog posts that I felt connected with him. It all started with hobbits. It was September 21 and the specfic world was looking forward to celebrating "Hobbit Day" on September 22 (the mutual birthday of Bilbo and Frodo Baggins, of The Lord of the Rings fame). I'd seen a couple of cute memes about it and was quietly enthused about the day.
But I had no plans to really do anything about it. Until Zachary posted a list of ways that one could celebrate Hobbit Day. Here's a sampling:
Eat the seven daily hobbit meals
Walk around barefoot all day
Listen to the soundtracks or watch one of the Hobbit or Lord of the Rings movies
Set aside some time for reading your favorite book passages
Play Middle-earth trivia with some friends
How fun is that? The suggestions were easy, appropriate to the holiday, and totally fun. And just like that, Zac was on my list of people to watch for great ideas. Turns out he has plenty where that came from.
A taste of Totah-ly awesome fun
There's the post, If the Spec-Fic Genres Got Together for Dinner, in which Space Opera asks Dystopia, "We know you're still a teenager and have a right to suffer from dramatic emotional tidal waves, but could you wait until after dinner?"
When challenged regarding his shirtless appearance, Super Hero tells Steampunk, "I have to make the public 'oohh' and 'aahhh' over the biceps and abs. My bosses say it increases revenue. I like to think of it as visual proof of my capability to save people."
Fantasy disagrees. "The most unlikely person can be a hero. Muscle isn't what triumphs in the end. It's the will to go on in the face of defeat, the strength to fight when you have nothing left."
Around and around it goes, which is to be expected when family gathers round the table. Just like Thanksgiving and Christmas.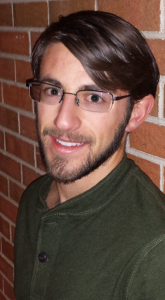 But what if the apocalypse finally hits? Are you ready? Zac gives us A Geek's Checklist for Surviving the Apocalypse. Here's a partial glimpse (you gotta see the rest for more laughs, though):
Medicine and first aid supplies, including Lucy's healing cordial.
Captain America's shield. Good for protection in case your Iron Man suit fails.
Human Torch, member of the Fantastic Four, because starting fires is key to staying warm, cooking food, boiling unclean water, scaring off man-eating beasts.
If above option isn't possible, a dragon will suffice but is decidedly more of a logistical headache.
Extra clothes and sturdy footwear. In case your Iron Man suit fails.
Okay, okay. The apocalypse is a bit of a stretch. We all know that's not gonna happen. Not until 2017, at least. But here's the inevitable: you get stuck outside your fandom and need to survive in unfamiliar territory. Like a Narnia nerd trapped in a room full of Trekkies, you need to be prepared. You need How to Speak Geek — Sci-fi Version (and if you're a scifi geek trapped with Middle Earthers, you need the Fantasy Version). Do you begin to see this guy's genius?
Yeah, but…
Yeah, but what? His website looks a bit home-grown? There aren't enough pictures for your taste? He hasn't even published anything yet?
Irrelevant.
What Zachary has going for him transcends all that. Websites can be redesigned. Books are eventually edited and published. Writing improves with practice.
But here's something that is working right now and that I hope he never loses: Zachary gets it. What's more, he has it. He has the joy of the true fan. And other true fans will recognize it, and flock to him. Gandalf saw in Bilbo Baggins what wasn't obvious on the surface, and I hope you can catch a glimpse of what I see in Zachary Totah: the seeds of author branding greatness.
Conclusion
How can you influence and attract readers? Ponder what Zac has done and what I liked about it. Now think about what you could do and how it might thrill your potential fans.
Be a fellow fan with great ideas. Ideas that bring joy and enthusiasm to life. Don't do it like Zachary does it. Do it your way. With your passions and fandoms.
Go where the readers are and be someone fun to talk to. Wherever you see a natural opportunity to add value to a conversation by linking to your great ideas, do so.
Keep at it until you find what works. Then keep doing that as long as it works. Wash, rinse, repeat.
Then you, too, can be Totah-ly Awesome ™.
More about Zachary Totah
Check out his books, The Skyriders Series, and his favorite music (Zac, you should totally make a YouTube or SoundCloud playlist with this stuff!). Follow him on Twitter and Facebook.
P.S. Some of us are just not like Zachary. At all.
"Be a fellow fan? Who has time for that?" This may not come naturally to you. It's possible that life and work and a busy schedule has sucked all the fan-like joy out of you. Maybe in your eyes, Zac's posts are a total waste of time. Maybe it's just not your style. If that's the case, you still have options:
Resign yourself to your fate and work around the fact that you aren't a fan of anything and cannot relate to those who are. Find something you can do that works to please and attract readers, even if it is in some other role than as a fan.
Decide that you're going to nurture this dormant, crippled part of you until it blossoms into something attractive to others.
Make friends with people like Zachary and market collaboratively with them.
Whatever you do: "Never give up! Never surrender!"
— Commander Peter Quincy Taggert of the NSEA Protector